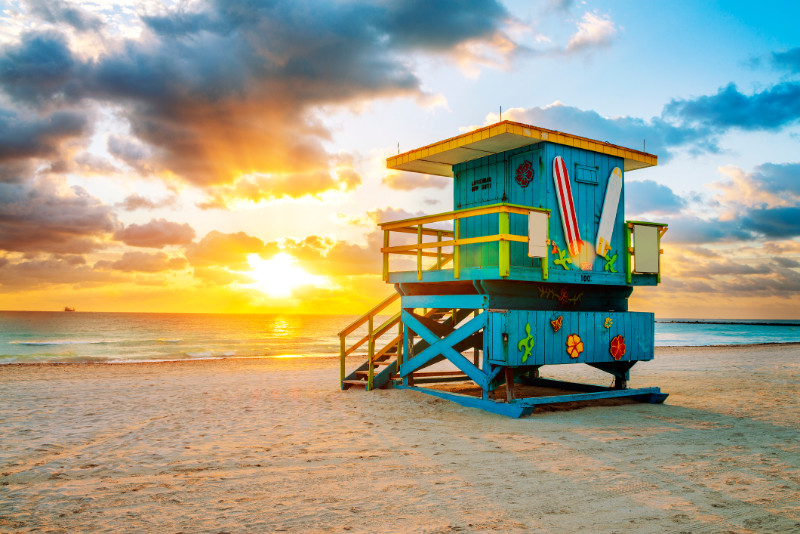 Miles and miles of white sand, neon-lit Art Deco buildings, and sunseekers basking in beautiful weather are the images that come to mind when one thinks of Miami Beach. This coastal city lies east of Miami, Florida and stands on a barrier island between the Atlantic Ocean and Biscayne Bay. It is connected by bridges to the mainland.
Since the beginning of the 20th century, Miami Beach has been one of the country's most popular beach destinations and is known for being the gold standard in tourism and hospitality. It's hard to imagine that the tourist mecca it is today was once a mangrove swamp filled with avocado groves.
A beach resort since 1912. Living in Miami Beach wasn't always a feast for the senses. When the father-and-son team of Henry and Charles Lum sailed from Key West in 1870, they came upon a bug-infested sandbar and decided to purchase it. However, it wasn't until John S. Collins started work on the barrier island that real progress began in the 1880s. He initially planted avocado crops but went on to develop the island as a beach resort in 1912. He and other real estate pioneers – J. Arthur Pancoast, Carl Fisher, and brothers John and James Lummus – were instrumental in the expansion of the sandbar and the construction of the causeways leading to the foundation of Miami Beach.
The difference between Miami Beach and Miami, FL. Some might confuse Miami Beach and Miami, but these are two different cities in Miami-Dade County. Miami is the county seat and a large city in the mainland, while Miami Beach is a natural sandbar and a man-made barrier island. Miami Beach is the 26th largest city in the Sunshine State and was incorporated on March 26, 1915. This resort destination was first called Ocean Beach, but was later named as Miami Beach in 1916.
A playground for the rich and famous. Miami Beach is also known throughout the world for its luxury living, architectural wonders, and world-class entertainment. Nicknamed the American Riviera, Miami Beach is a playground for the rich and famous. Movies like "Scarface," "There's Something About Mary", "Bad Boys," and "Miami Vice" also immortalized the city's dramatic panoramas on the big screen.
A magnet for homebuyers. Aside from the glitz and glamor, what really makes Miami Beach popular among vacationers and potential homebuyers is the plethora of things to do. It doesn't matter if you are staying for a couple of days or for a lifetime – Miami Beach is an endless source of activities and attractions for all kinds of people, day in and day out.
LIVING YOUR BEST LIFE IN MIAMI BEACH, FLORIDA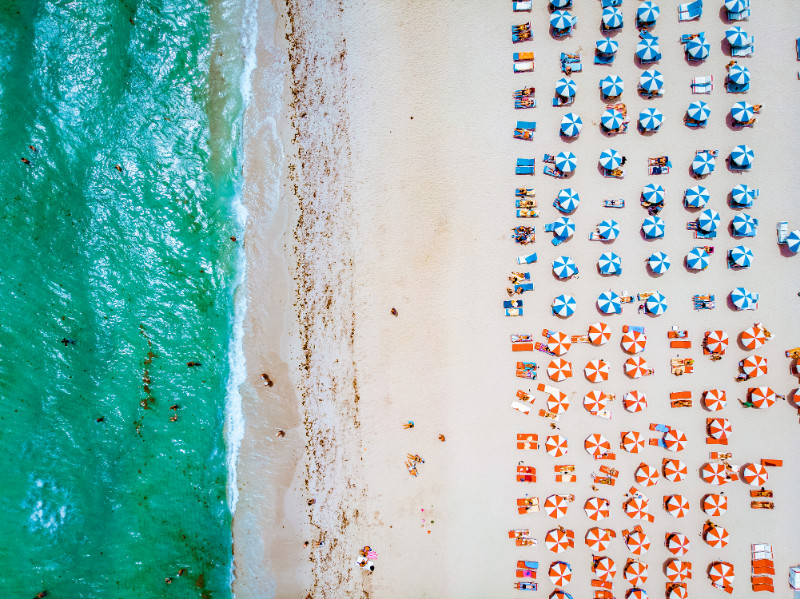 Living in Miami Beach is a unique experience – there is no other city quite like it. Whether you are interested in relaxed coastal living or trendy city living, Miami Beach offers the perfect setting for you to live your best life.
Coastal living, dynamic neighborhoods
Miami Beach is one of the few places where you can really spend days and nights just enjoying everything that beach life has to offer. Dazzling white sand stretching for miles and miles and the sound of gentle waves lapping on the shore immediately transport you to paradise on earth. When you are living in Miami Beach, attractions and activities can be found in every corner of its dynamic neighborhoods.
North Beach. Located along 63rd Street to 87th Street, North Beach offers residents and tourists a relaxed ambience. Its beaches have soft sand and the water is great for kayaking or swimming. With fewer tourists, you'll have lots of space to relax with your family or frolic with your dog at Bark Beach. North Beach is also on the National Register of Historic Places as it has the largest concentration of Miami Modern buildings.

Mid Beach. Home to luxury hotels and resorts, Mid Beach exudes class and sophistication. Mid Beach is a diverse neighborhood that spans the 23rd and 63rd Streets. Its breathtaking beaches are a combination of laid-back North Beach and exciting South Beach. You'll find grandiose waterfront mansions along Millionaire's Row on Mid Beach's North Bay Road. For arts and culture and other interesting Miami Beach attractions, head to Faena District's forum and bazaar.

South Beach. With its legendary nightlife and swanky hotels, South Beach is the place to rub shoulders with billionaires and celebrities. This jet-setting neighborhood is located between 5th and 23rd Streets and is known as the most famous beach in Florida. Filled with bars, nightclubs, and restaurants, South Beach is the core of Miami Beach's nightlife. This neighborhood brims with such luxury and excitement that A-listers come from all over to mingle on its golden shores. There's always a party in South Beach, and you'll find the best ones at Faena Hotel, Hyde Beach, and M2.

South Pointe Beach. This family-friendly beach may be the opposite of South Beach's intense party lifestyle, but it offers the outstanding water activities Miami Beach is known for. Located within South Pointe Park, the beach is part of a 17-acre waterfront park with amenities like a mini water playground, water cannons, picnic areas, jungle gym, and walking trails. At the 450-foot South Pointe Pier, locals can fish for tarpon, grouper, and snapper.
City living, historic districts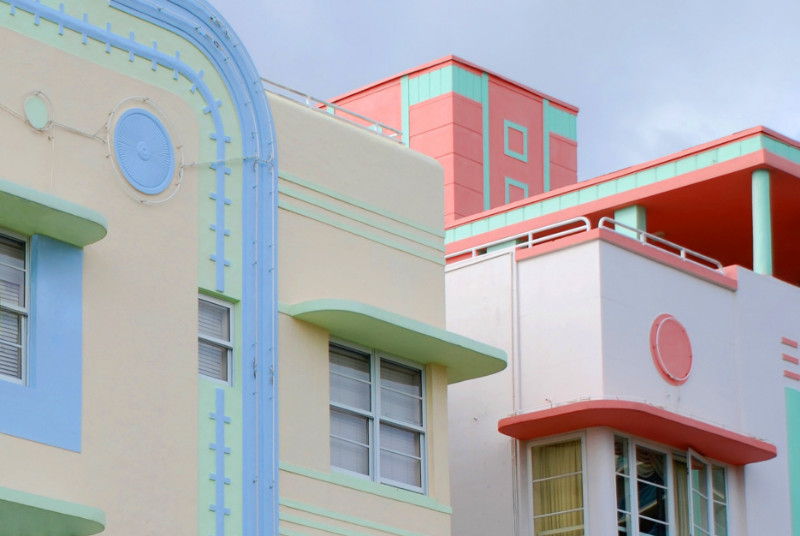 You'll be right at the center of everything if you embrace city living in Miami Beach.
Enjoy the best of both worlds
Coastal living and city living have their own benefits, but the real beauty of living in Miami Beach is that you can enjoy the best of both worlds. Living along the coast means you'll never run out of fun water activities in Miami Beach like sailing, paddleboarding, kayaking, jet skiing, diving, and even aqua jetting.
Buying a home in the city center brings you close to premier Miami Beach attractions, world-class healthcare facilities, and top educational institutions. Wherever you choose to live in Miami Beach, the very best of coastal and city living will always be just a few minutes away.
BENEFITS OF MOVING TO MIAMI BEACH, FL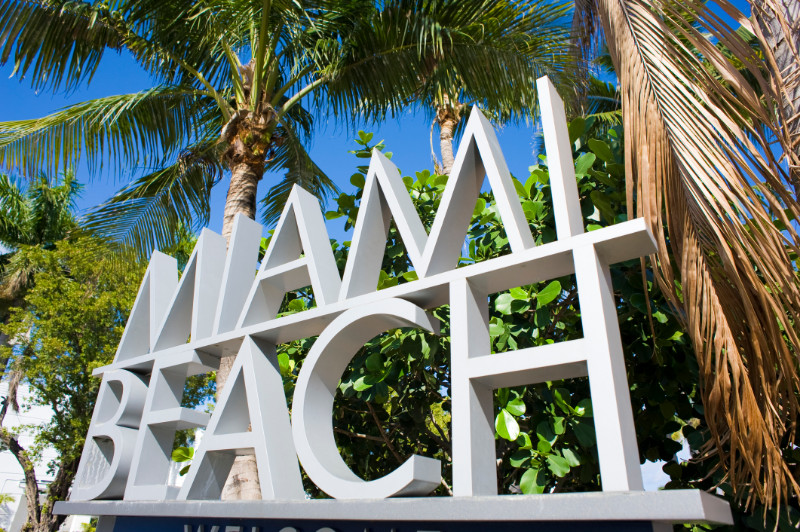 Miami Beach is one of the best places to live in the Sunshine State. Residents love the strong community ties even with the urban vibe of the city. As one of the top vacation spots in the country, Miami Beach offers plenty of job and business opportunities for those who want to start fresh. Those living in Miami Beach get to enjoy great weather, an outdoor lifestyle, and the quality education from highly rated institutions.
Miami Beach is a year-round destination for sun worshippers

The first thing that comes to mind when people think of Miami Beach is its clear, blue skies. Miami Beach is a year-round destination for sun worshippers because of its tropical climate. In Miami Beach, residents get to enjoy warm ocean waters every day of the year. It is known for its hot and sultry summers, with temperatures ranging from 63 degrees to 89 degrees. Winter is the time when most celebrities and tourists come out to play, as the weather is pleasant and dry with temperatures between 62 degrees and 79 degrees.

Miami Beach is a city of job opportunities

Miami Beach is a city of opportunities. The service industry is huge in Miami Beach, with hotels, restaurants, and schools as some of the top employers in the city. There are more than 40,000 job openings in the area from an assortment of industries like tourism, healthcare, hospitality, food, travel, and entertainment. Several Fortune 500 companies have offices in Miami Beach, giving job seekers the opportunity to land their dream job and their dream home.

Miami Beach is awash in business opportunities

There are a lot of business opportunities in and around Miami Beach. It is located in the midst of a booming business hub with competitive tourism, technology, and finance industries. The area is an excellent place for both small and big businesses, especially in the following sectors:

Tourism. Tourism is the foremost economic engine of Miami Beach. According to the Greater Miami Convention and Visitors Bureau, more than 50 million visitors flocked to the city in 2022, bringing with them approximately $20 billion in revenues. Around 35% of these visitors stay in Miami Beach hotels. While leisure tourism undoubtedly makes up for the bulk of visitors to Miami Beach, business tourism is also booming.

Maintenance and property management. There are thousands of vacation homes in Miami Beach. Some of these vacation properties are houses, condominiums, or short-term rentals and all have one thing in common: the need for maintenance services. Most vacation homeowners opt to have their properties maintained by professionals who can do safety checks, cleaning, landscaping, and repairs.

Miami Beach is a good place to raise a family

If you're planning to raise a family, Miami Beach is an ideal place to look for possible homes. There are several communities in the city which are known for their family-friendly amenities like the La Gorce Neighborhood, South of Fifth, and the Sunset Islands. These neighborhoods score high on walkability, have access to both private and public schools, and are close to outdoor activities suitable for children and families.

Miami Beach is everything you want in vacation living

When you call Miami Beach home, it's easy to forget that you're not just on an extended vacation. The city is an excellent base for exploring Florida's top destinations and beyond.

Miami is the "Cruise Capital of the World." The ultimate cruise experience is at your fingertips as you'll find one of the world's largest and busiest cruise ports, PortMiami, just minutes away from Miami Beach. Accommodating about 7 million passengers, its size and amenities are unrivaled by any other port in the world. PortMiami is used by 22 different cruise lines such as the Disney Cruise Line, Royal Caribbean, Celebrity Cruises, Norwegian Cruise Line, and Carnival Cruises. More than 60 different passenger ships dock at PortMiami to bring travelers to award-winning voyages. You can travel to dreamy destinations like the Bahamas, Key West, Caribbean Islands, and Los Angeles via the Panama Canal. There is a cruise for everybody – choose from luxury, family, or couples and adults-only cruises.

3 airports make it easy to fly in and out of Miami Beach. Affordable flying and non-stop flights from nearby airports make the rest of the country and the world accessible to Miami Beach residents. The city is just a 30-minute drive away from the Miami International Airport via the Julia Tuttle Causeway. Fort Lauderdale-Hollywood International Airport and West Palm Beach Airport are also relatively close by.
Now that you know all about the benefits of living in Miami Beach, FL, it's time to take the plunge! Start searching for the right property and dive right into your dream of living in Miami Beach.
FIND EXCLUSIVE MIAMI BEACH PROPERTIES WITH US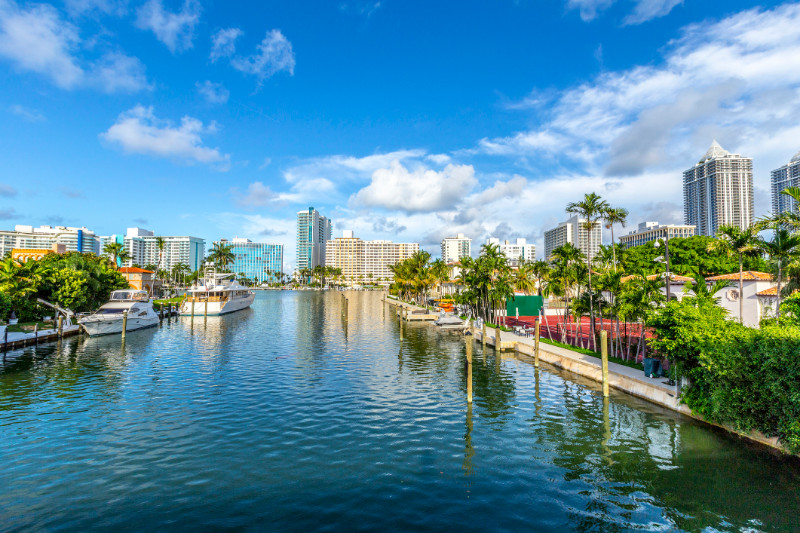 Check out the details of this home for sale in Miami Beach. Browse more properties here.
Living in Miami Beach is all about enjoying the best of Florida – whether it's finding the best things to do in Miami Beach or relaxing in your new property in the area's best neighborhood. And the first step to living the dream is to find a home without stress and uncertainty.
There are hundreds of properties to choose from, such as luxury homes, beachfront homes, bayfront homes, and canalfront homes. There are also vacation properties, condominiums, apartments, and townhomes. With all these properties to choose from, homebuyers can benefit from the help of real estate experts who have in-depth knowledge of Miami Beach homes.
Browse Miami Beach homes for sale now
Great Properties International Realty has been helping buyers find properties that fit their lifestyle for more than 15 years. Our dedicated real estate professionals cater to clients from all over the world and offer services as diverse as the people who buy our homes. From our mastery of the Miami Beach real estate process to our fluency in various languages, we have the skills needed to offer you the best homes and the greatest deals. We represent the most desirable homes for sale in Miami Beach.
Find the property that suits your needs with the help of the best real estate professionals in the area. Whether you are looking for a quiet beachfront home or a premium condominium in the city, Miami Beach's premier real estate agents can find the right property for you.
Get in touch with Great Properties International Realty by calling 305.215.1686 or sending an email today!