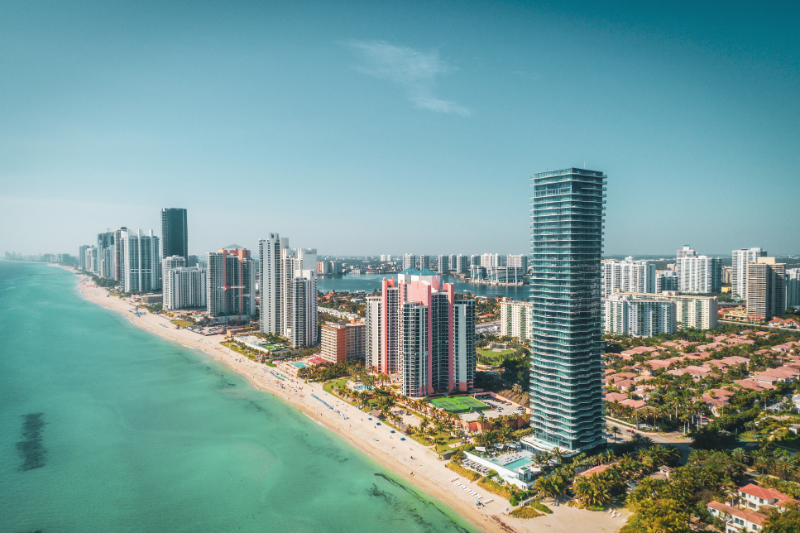 Sunny Isles Beach is a place of world-class restaurants, nightclubs, culture, and most of all its stretches of beautiful beaches with beautiful sand and crystal clear water.
Sunny Isles also boasts one of the Miami area's most stunning oceanfront vistas, with miles of gorgeous white sand, pristine public parks, and plenty of places to play.
It is located halfway between Miami and Fort Lauderdale, Sunny Isles Beach is known as a destination for sun worshipers, those looking to relax, and those who want to reside in modern, luxurious homes and apartments with incredible vistas. Visit the landmark fishing pier or enjoy the area's abundant outdoor activities, such as snorkeling.
It is a barrier island North of Downtown Miami and is commonly known as "Little Moscow," because of its large Russian community, which makes up about seven percent of the population. Nevertheless, it is as culturally diverse as the rest of Miami-Dade County.
In recent years, luxury high-rise condominiums have sprung up along the city's shore, making Sunny Isles a prosperous and popular destination for buyers and renters.

Sorry we are experiencing system issues. Please try again.