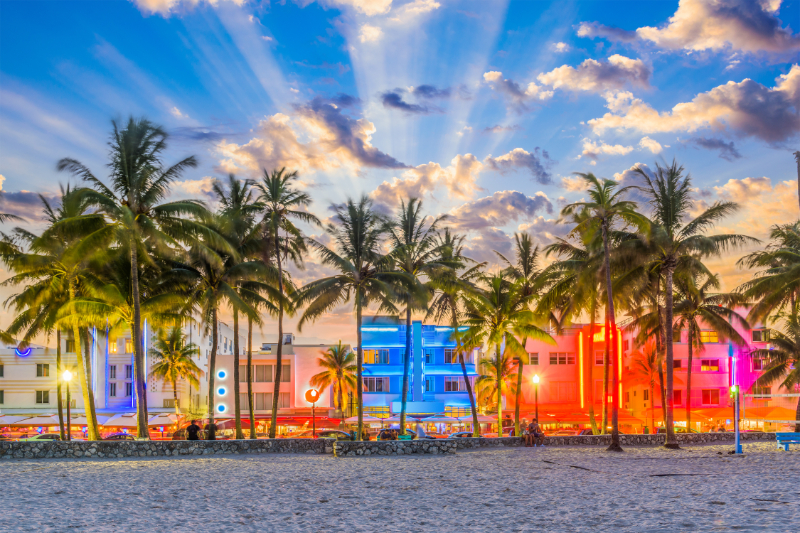 Miami Beach is famously famous for its spectacular sun and sand, world-famous nightlife and world-renowned art galleries, top-rated hotels and unique and delicious dining options, cool designers, and boutique-style shopping! It is a place with a unique and historic Art Deco look with oceanfront buildings on the famous Ocean Drive painted in gorgeous pastel colors and maintaining their architectural style that makes the area a world-famous destination for tourists and residents alike. Miami Beach is probably one of South Florida's most well known tourist destinations and is on the map worldwide. Cool, edgy, and fun-loving people enjoy the beautiful beaches, great walking appeal, and fun vibes that South Beach has to offer.

Sorry we are experiencing system issues. Please try again.

Miami Luxury Home For Sale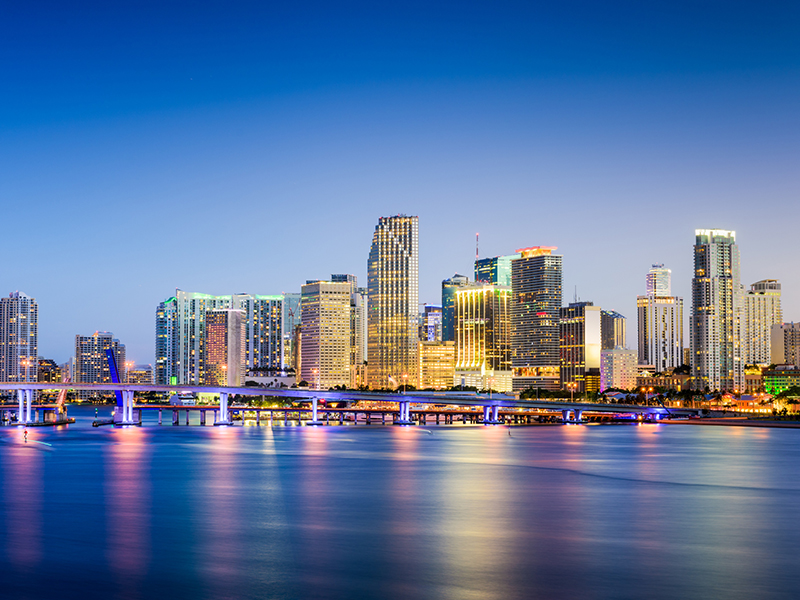 Miami has become one of the most well-known and well-loved cities in the United States, thanks to its thriving nightlife, stunning beaches, vibrant cultural scene, urban adventures, and stunning properties. For those looking for Miami luxury homes for sale or rent, you've come to the right place. We at Great Properties International Realty have been in the business for over 15 years and are well-known as local specialists in buying and selling luxury homes in Miami and the surrounding communities in Southeastern Florida.
We are experts who can show you the most important things to consider when deciding where to call your future home.
Miami, unlike other locales, has always remained consistent in terms of value and popularity as a residential location. Zillow.com reported that over the past five years, Miami's property values have continued to appreciate by 4.6% year over year.
It's no surprise given Miami's profile as the perfect place to invest in. It's got near-perfect weather, it's bustling, the suburbs are sought after, and as a residential address, it's at the heart of one of the country's most popular travel destinations. Whether it's a laid-back lifestyle you want or an exciting cosmopolitan environment, Miami has it all.
Beach lovers will discover their dream home among the various waterfront homes for sale in Miami; whether it's bayfront, Intracoastal, or oceanfront, you are sure to find your dream home. As the real estate market of the South Florida metropolis continues to evolve, buyers can choose from extraordinary architecture, amenities, premium locations, and styles.
Why Miami?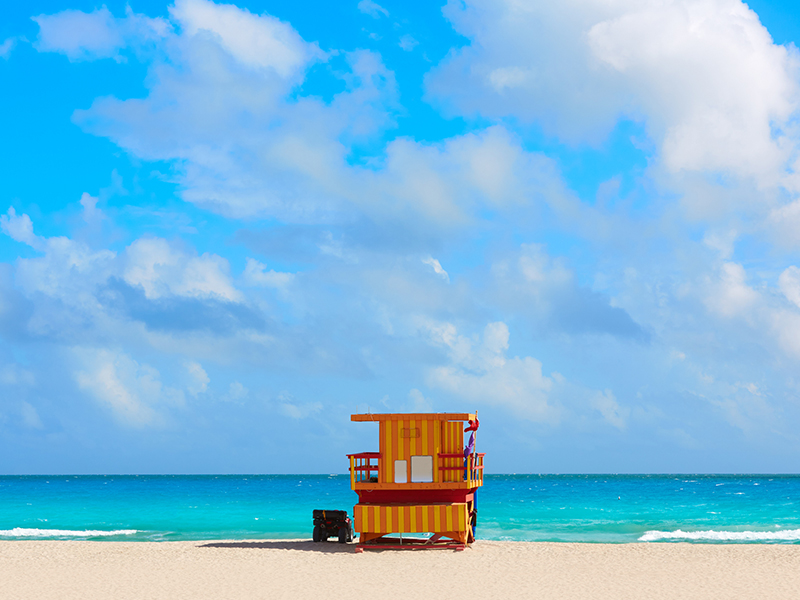 The lifestyle Miami offers attracts thousands of new residents and millions of tourists each year. Below are five of the most popular reasons why living in a coastal city is a good idea:
Terrific beaches

Living in Miami means living on the beach. Residents will enjoy some of the best and most beautiful beaches beyond their doorstep, such as Lummus Park, Bal Harbour Beach, South Beach, Crandon Park, Haulover Beach, South Pointe Park Pier, Sunny Isles Beach, Hobie Beach, and Bill Baggs Cape Florida State Park. Residents and visitors can look forward to activities like beach volleyball, paddle boarding, swimming, and boating anytime they please.

Excellent weather

With over 200 days of sunshine, Miami is the perfect place to buy luxury waterfront homes for sale. It's your ticket to living in a sunny paradise year- round, with average winter temperature at about 75 degrees and the summer heat topping off at about 90 degrees.

Awesome attractions

Another benefit to being a South Florida resident is living like you're on a perpetual vacation. Stroll down the Art Deco Historic District of Miami Beach and bask in the 1930s and 1940s pastel structures or enjoy Coconut Grove, Wynwood, the Design District with street entertainment, shops, and cafes. There are museums, botanical gardens, performing arts theaters, and an exciting nightlife that's as hot as the daytime. With the Port of Miami being the number one international passenger port, travel and trading opportunities are abundant.

Low to no taxes

Florida is one of nine states that do not have a state income tax. By buying luxury homes in Miami and after the initial sales and property taxes, residents do not pay personal income taxes or property taxes on business inventories. Compared to other states, Florida has a relatively low tax environment beneficial for business. Many out-of-state families have discovered their money goes much further in Florida.

Tourism breeds business opportunities

As a booming metropolis with beautiful beaches and world-class attractions, Miami's tourist industry has remained steady to robust. Therefore, given the influx of people converging in Miami for work and leisure, residents with business interests are continuously presented with a stream of income and commercial opportunities.
Miami luxury home for sale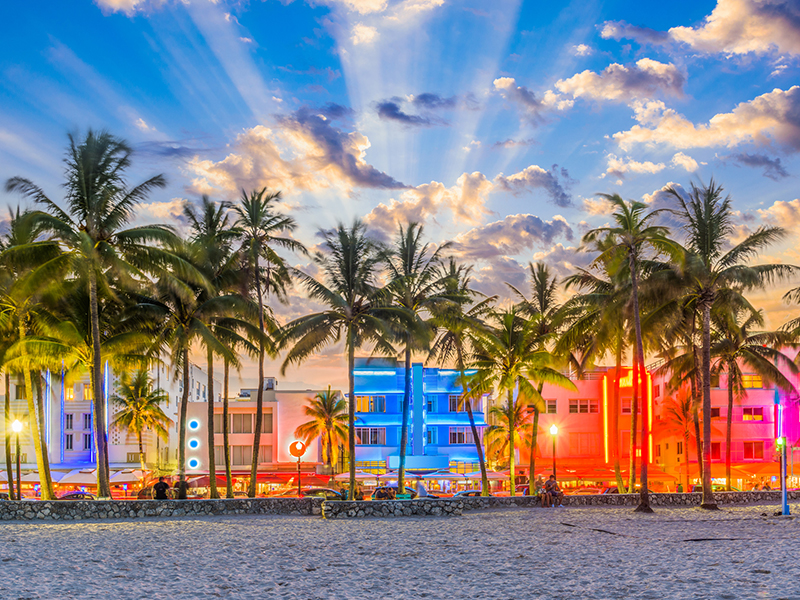 There are many attractive neighborhoods such as Key Biscayne, Miami, Coconut Grove, Coral Gables, Doral, Brickell, Wynwood, The Roads, and Pinecrest. Whether it's a mansion, condo, or piece of land, Great Properties International Realty can assist you in finding and purchasing or renting your luxury home in South Florida.
A surge in demand for South Florida properties in the last few years is mainly attributed to the appeal of coastal living, a tax-friendly environment, and a competitive standard of living.
Of the array of home options, here are five examples of luxury homes you can purchase in Miami:
Luxury condominiums

With stunning views of the water, it makes sense to go for a luxury condominium with scenic coastal views. There is no shortage of real estate options for high-rise luxury condos.

Mediterranean Revival homes

This style is a favorite of those who want a cross between historical architecture and modern structures. This home design incorporates everything from a Spanish Colonial feel to Beaux-Arts-style romance and splendor.

Beach bungalows

Residential bungalows inspired by the 1910 and 1920s are famous for their easy, casual charm. These one- to one-and-a-half story properties often boast a deep porch with spacious gardens perfect for soaking up the Florida sun.

Conch or Bahamian

This easily distinguishable style is prevalent in the city with its gabled roofs, balustraded front porch, and wooden posts and piers that allow for natural air circulation throughout the home.

Miami Art Deco

Colorful, glamorous, and attention-grabbing, Miami Art Deco homes are known for their curvy appeal (pun intended). This classic style is still a staple among many residential options such as homes and condominiums.

Modern

Modern, sleek, and luxurious homes can be found in all neighborhoods. This style appeals to those looking for clean lines and a minimalistic look.
Regardless of which design of Miami luxury homes for sale you are keen on or looking to sell, you need a trusted Realtor with the resources and experience to help you make the right decisions regarding your purchase or sale.
Premier residential locations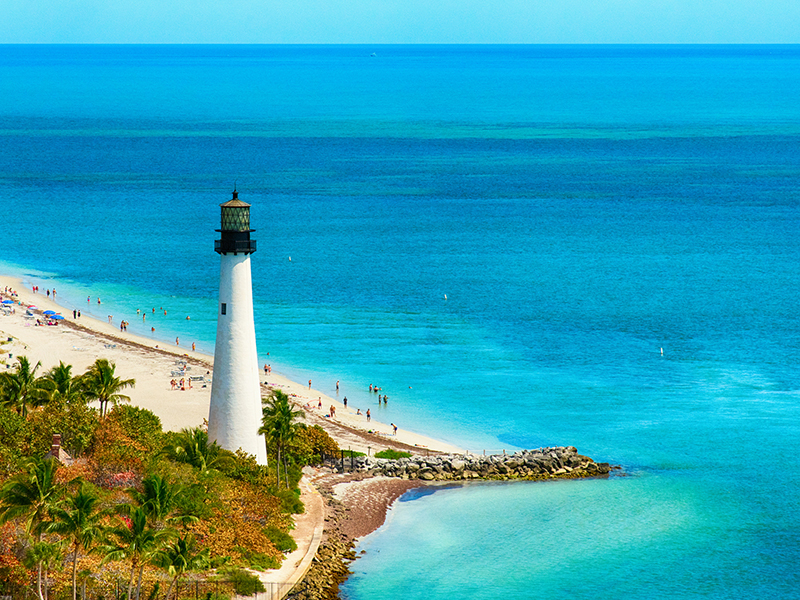 The iconic lighthouse on Key Biscayne
There's a good reason location is the primary consideration when buying or selling property. Location dictates convenience, access, and value. For affluent buyers who want their lifestyle to reflect their expansive surroundings, it's vital to select communities that offer the features and amenities that will create a space that caters to such needs.
Three other communities offer high-end living designed to integrate beauty with function.
Living in Miami, FL

Here's more of what you want to know about the Sunshine State:

Weather and climate

One of the top reasons for moving to Florida is its gorgeous weather and climate. With mostly warm days, Florida is a perpetual beacon for those who want to escape bitter winters. Some 200 out of 365 calendar days are sunny, with residents and visitors able to bask in the sun pretty much the entire year.

However, while it may be warm and sunny in a sub-tropical area, rain is also pretty common in Florida, with the state having one of the highest average precipitation levels in the United States. This is one of the reasons landscaping and foliage thrive in this environment.

Cost of living

Florida is one of the top vacation spots in the country, and fortunately, it's also one of the most affordable cities. The cost of living is comparable to many other states but with warmer weather, fewer utility expenses, and the biggest perk of all, no state income tax. It has one of the lowest tax burdens in the country for residents and businesses. There is no personal income tax in Florida.

Lifestyle

If you own a Miami mansion for sale, it's important to note that luxury buyers will not just check out your home, they'll also be gauging it together with what Florida offers, regardless of location. Make buyers realize that your property is a quick drive from both city life and the beach. Buyers can enjoy a quiet suburban lifestyle or live in a modern cosmopolitan city where the action never stops, night or day.

Generally, Florida has a laid-back lifestyle compared to big cities elsewhere. Life is slightly slower, especially in the coastal areas. Locals take advantage of the heat by dressing down in shorts and flip-flops or opting for a smart casual look instead of a full business attire.

Beaches

Be one with nature, especially the water. With miles and miles of coastline, Miami has no shortage of beaches. Featuring some of the most remarkable islands and white sand beaches, Miami boasts top beach destinations.

There is something for everyone in Miami, with abundant natural attractions, amazing sports, recreational activities, arts and culture (museums, theaters, galleries, shows), top restaurants, and sporting events, given its numerous professional teams.

Culture

Miami is a hub for arts and culture. The cultural scene is vibrant and dynamic, showcased in everything from art galleries to world-class museums and live musical performances. The city is a melting pot of African American, Hispanic, European, Jewish-American, and Asian heritage, among others. This diversity feeds into the local arts and culture scene that's captivating to tourists and locals alike. Some sites not to be missed include the Freedom Tower, which focuses on the Cuban diaspora and the neighborhoods of Little Havana and Little Haiti, the Design District, Wynwood, and Coconut Grove.

Food

Miami is home to a plethora of food options. With its strategic location between the Gulf of Mexico and the Atlantic Ocean, seafood is a mainstay in most dining establishments. It's famous for stone crabs and local craft brews, fresh produce, and dishes with distinctly Latin flavors from Cuba and the Caribbean.

Entertainment and nightlife

Miami and South Beach are famous for their entertainment and nightlife. Clubs and top-notch restaurants are helmed by celebrities and well-known chefs. A range of wineries and breweries promise laid-back evenings, while in downtown clubs, a party is always raging.

Miami isn't party central for nothing. Whether you're hitting the clubs, the bars, or rooftop venues, the city known for epic parties comes alive after dark. Latin beats, house music from the world's top DJs, hip-hop and its variations, jazz lounges that get dance-y on weekends are on offer along with Miami coffee shops and late-night eateries that remain open and cater to revelers needing to re-fuel.

Education and employment

The education system in Florida is made up of public and private schools. Some of the highest-rated public and private schools in Florida are in the communities of Coconut Grove, Pinecrest, Coral Gables, and Doral.

Meanwhile, Miami enjoys the lowest unemployment rate of any Florida city at 1.8% compared to the national average of 3.6%. Employment, on the other hand, is above the national average (as of May 2022), with the biggest gains seen in the following industries: trade, transportation, and utilities; leisure and hospitality; and professional and business services.

Work with Great Properties International Realty

A home is more than shelter; it's a sanctuary. Great Properties International Realty is an industry expert that understands the buying and selling property go beyond titles changing hands. Lives change at the end of every transaction. With over 15 years of experience, our enterprising spirit, industry knowledge, professionalism, and customer care have made us the real estate firm of choice for Miami luxury waterfront homes for sale.

As real estate experts, we can help you list and sell your properties through well-known local agents recognized for their experience in luxury home sales. As an established firm, we have a network of partnerships that will give you maximum exposure to high-end buyers and sellers. In addition to an elite network, we maximize the tools and technology available to deliver best-in-class client results.

We are here to show you the lifestyle you deserve. Your real estate ventures require deliberate attention and opportunity to flourish. As industry experts, we offer the local area knowledge to connect you with ideal properties and premium buyers. Our team can help you find the most suitable home or buyer, depending on your resources, lifestyle, and priorities. We will work to get you the best deal available with numerous listings of mansions, condominiums, and land, and commercial properties.

Whether buying, renting, or selling property in Miami, Great Properties International Realty prides itself on its dedication, commitment, and flexibility to enable you to meet your real estate goals.

Let Great Properties International Realty be the team behind the home. Once you are ready to make a move on your Miami luxury homes for sale, partner with us. Call 305.582.4800 or contact us here to get started.